Optimal sound reproduction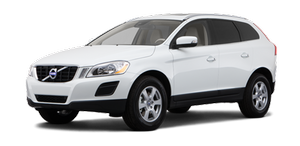 The audio system is pre-calibrated for optimal sound reproduction using digital signal processing.
This calibration takes into account factors such as the speakers, amplifier, cabin acoustics, the listeners' seating positions, etc., for each combination of vehicle/infotainment system.
There is also a dynamic calibration that takes into consideration the volume level, radio reception, and the speed of the vehicle.
The settings that are described in this manual, (Bass, Treble, Equalizer etc.) are only intended to enable the user to adapt sound reproduction to his/her personal tastes.
See also:
Changing wheels
Location of the jack The jack is located in the center under the rear hatch in the cargo area floor. Lift this hatch and release the retaining strap to slide out the jack. The rear section of th ...
Heated oxygen sensors
The heated oxygen sensors monitor the oxygen content of the exhaust gases. Readings are fed into a control module that continuously monitors engine functions and controls fuel injection. The r ...
Adjusting the set speed
After a speed has been set, it can be increased or decreased by using the or buttons. 1. Press and hold down or until the vehicle reaches the desired speed. > This will become the set ...