Standby mode (temporary deactivation)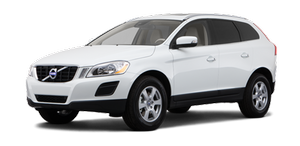 Press

to temporarily deactivate cruise control (put it in standby mode). The set speed, for example 55 mph, is then shown in parentheses.
The previously set speed and time interval are resumed by pressing

.
WARNING
There may be a significant increase in speed after the

button has been pressed.
When ACC is in active mode, the vehicle's speed increases by approximately 1 mph (1 km/h) each additional time

is pressed.
See also:
Resume set speed
If cruise control has been deactivated temporarily, it can be reactivated by pressing . The vehicle's speed returns to the most recently set speed. WARNING There may be a significant increas ...
Occupant safety reminders
How safely you drive doesn't depend on how old you are but rather on: • How well you see. • Your ability to concentrate. • How quickly you make decisions under stress to avoid an accident. The ...
Trip computer
A READ (press to acknowledge/confirm/erase a message) B Thumb wheel (used to scroll among the trip computer menus) C RESET The trip computer stores information gathered from several systems in ...