IR-reflecting windshield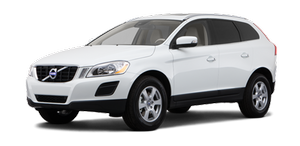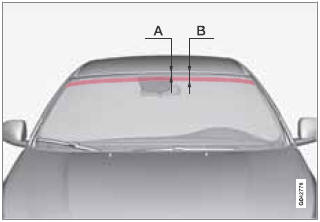 Section of the windshield where the IR-coating is not applied

An optional factory-installed infrared (IR) coating can be applied to the windshield to help protect the cabin from the sun's heat and the fading effect of sunlight on upholstery, panels, etc.
Electronic equipment such as garage door openers, electronic toll tags and similar devices should not be placed on sections of the windshield with the IR coating because this could affect their function and limit their range.
For best performance, place the device on the section of the windshield without the IR coating (see the area marked in the illustration).
See also:
Rearview mirror with compass
The upper left-hand corner of the rearview mirror has an integrated display that shows the compass direction toward which the car is pointing. Eight different directions can be displayed: N, N ...
Power brakes function only when theengine is running
The power brakes utilize vacuum pressure which is only created when the engine is running. Never let the vehicle roll to a stop with the engine switched off. If the power brakes are not workin ...
The Looks
The improvements over the previous generation are of course most noticeable by simply looking at the S80. I wouldn't call it striking, but it is handsome — bordering on the masculine, yet still ab ...