Refueling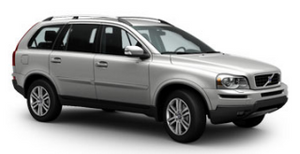 The fuel tank is designed to accommodate possible expansion of the fuel in hot weather.
See page 284 for fuel tank volume. Be aware that the "usable" tank capacity will be somewhat less than the specified maximum. When the fuel level is low, such factors as ambient temperature, the fuel's "Reid vapor pressure" characteristics, and terrain can affect the fuel pump's ability to supply the engine with an adequate supply of fuel. Therefore, it is advisable to refuel as soon as possible when the needle nears the red zone, or when the fuel warning light comes on.
WARNING
Never carry a cell phone that is switched on while refueling your vehicle. If the phone rings, this may cause a spark that could ignite gasoline fumes, resulting in fire and injury.
CAUTION
Х Do not refuel with the engine running1.
Turn the ignition off or to position I. If the ignition is on, an incorrect reading could occur in the fuel gauge.
Х After refueling, close the fuel filler cap by turning it clockwise until it clicks into place1.
Х Avoid overfilling the fuel tank. Do not press the handle on the filler nozzle more than one extra time. Too much fuel in the tank in hot weather conditions can cause the fuel to overflow. Overfilling could also cause damage to the emission control systems.
Х Avoid spilling gasoline during refueling.
In addition to causing damage to the environment, gasolines containing alcohol can cause damage to painted surfaces, which may not be covered under the New Vehicle Limited Warranty.
Х Do not use gasolines containing methanol (methyl alcohol, wood alcohol).
This practice can result in vehicle performance deterioration and can damage critical parts in the fuel system.
Such damage may not be covered under the New Vehicle Limited Warranty.
See also:
Washing the car
The following points should be kept in mind when washing and cleaning the car: Х The car should be washed at regular intervals since dirt, dust, insects and tar spots adhere to the paint and ma ...
Introduction
System overview 1 Cell phone 2 Location of the microphone 3 Steering wheel keypad 4 Center console control panel and display ...
Sport
In this mode, the vehicle's body sway is reduced during cornering and steering response is more immediate. The transmission shifts up at higher rpm for sportier driving. The indicator light in ...