Rain sensor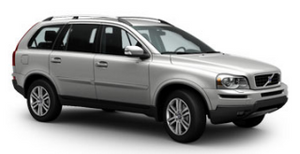 The rain sensor automatically regulates wiper speed according to the amount of water on the windshield.
The sensitivity of the sensor can be adjusted by twisting ring (1) up (the wipers will sweep the windshield more frequently) or down (the wipers will sweep the windshield less frequently).
Activating the rain sensor:
1. Turn the ignition key to at least position I and put the windshield wiper lever in position 0.
2. Press button (2).
> A light in the button will light up to indicate that the rain sensor is active.
Deactivating the rain sensor:
• Press button (2).
or
• Move the windshield wiper lever down to another position. Moving the lever up will not deactivate the rain sensor. Doing so will cause the wipers to sweep the windshield until the lever is released, at which time the wipers return to rain sensor mode.
The rain sensor is also deactivated when the key is removed from the ignition.
CAUTION
The rain sensor should be deactivated when washing the vehicle in an automatic car wash, etc. If the rain sensor function is left on, the wipers will start inadvertently in the car wash and could be damaged.
See also:
Body
The advanced front structure consists of deformation zones of different grades of steel, each one with a certain role in a collision. The structure is designed to help providing increased protecti ...
Introduction
The menu system provides access to menus for operating many of the vehicle's functions, such as setting the clock, door mirrors, locks, etc. Navigating in the menus is done using the buttons ...
Brake pad inspection
On vehicles equipped with a jack*, the condition of the brake pads can be checked by raising the vehicle (see page 290 for information about using the jack and removing a wheel) and performing a v ...