Towing vehicles with front wheel drive/ All Wheel Drive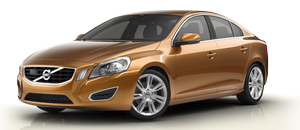 Volvo recommends the use of flat bed equipment.
If wheel lift equipment must be used, please use extreme caution to help avoid damage to the vehicle. In this case, the vehicle should be towed with the rear wheels on the ground if at all possible.
If it is absolutely necessary to tow the vehicle with the front wheels on the ground, please refer to the towing information on page 265.
CAUTION
Sling-type equipment applied at the front will damage radiator and air conditioning lines.
It is equally important not to use slingtype equipment at the rear or apply lifting equipment inside the rear wheels; serious damage to the rear axle may result.
If the vehicle is being towed on a flat bed truck, the towing eyelets must not be used to secure the vehicle on the flat bed. Consult the tow truck operator.
See also:
How can my vehicle fail OBD II emission inspection?
Your vehicle can fail OBD II emission inspection for any of the following reasons. • If your Check Engine (MIL) light is lit, your vehicle may fail inspection. • If your vehicle's Check Engine l ...
Standby mode (temporary deactivation)
Press to temporarily deactivate cruise control (put it in standby mode). The set speed, for example 55 mph, is then shown in parentheses. The previously set speed and time interval are resum ...
Capacity weight
All weight added to the curb weight, including cargo and optional equipment. When towing, trailer hitch tongue load is also part of cargo weight. NOTE For trailer towing information, please re ...