Conserving electrical current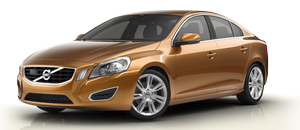 Keep the following in mind to help minimize battery drain:
When the engine is not running, avoid using ignition mode II. Many electrical systems (the audio system, the optional navigation system, power windows, etc) will function in ignition modes 0 and I. These modes reduce drain on the battery.
Please keep in mind that using systems, accessories, etc., that consume a great deal of current when the engine is not running could result in the battery being completely drained. Driving or having the engine running for approximately 15 minutes will help keep the battery charged.
See also:
Tire Pressure Monitoring System (TPMS)
The tire pressure monitoring system1 uses sensors mounted in the tire valves to check inflation pressure levels. When the vehicle is moving at a speed of approximately 20 mph (30 km/h) or faster, ...
Integrated rear sun shade
Integrated sun shade Pull up the sun shade and attach its hooks to the ceiling clips. > The sun shade's spring-loading will pull it taut. When not in use, release the hooks and hold the su ...
Side windows and laminated panoramic roof
To ensure that the air conditioning works optimally, the side windows, and the laminated panoramic roof should be closed. ...