Drive (D)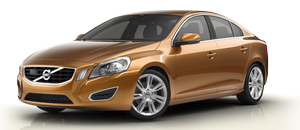 D is the normal driving position. The car automatically shifts between the various forward gears, based on the level of acceleration and speed. The car must be at a standstill when shifting from position R to position D.
See also:
Disabling the remote control (front)
The IR transceiver for the front screen can be switched off, which means that the remote control cannot be used on the front screen. This function can be activated under RSE settings Disabl ...
Steering, brakes and transmission
The Volvo XC90 is as easy, responsive and rewarding to drive as a regular Volvo saloon or estate model. Its torsionally rigid body, transverse engines and All Wheel Drive combine to create almost ...
Adjusting the set speed
After a speed has been set, it can be increased or decreased by using the or buttons. 1. Press and hold down or until the vehicle reaches the desired speed. > This will become the set ...