Child restraint registration and recalls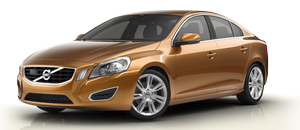 Registering a child restraint
Child restraints could be recalled for safety reasons. You must register your child restraint to be reached in a recall. To stay informed about child safety seat recalls, be sure to fill out and return the registration card that comes with new child restraints.
Child restraint recall information is readily available in both the U.S. and Canada. For recall information in the U.S., call the U.S. Government's Auto Safety Hotline at 1-800-424-9393. In Canada, visit Transport Canada's Child Safety website at http://www.tc.gc.ca/ roadsafety/childsafety/menu.htm.
See also:
Snow tires, studded tires
Tires for winter use: • Owners who live in or regularly commute through areas with sustained periods of snow or icy driving conditions are strongly advised to fit suitable winter tires to help re ...
Turning off the accessory alarm sensors
In certain situations it may be desirable to turn off the accessory inclination and movement alarm sensors if, for example, you drive your vehicle onto a ferry where the rocking of the boat could ...
Using voice commands
The driver initiates a voice command dialogue by pressing the voice control button (see the illustration on page 241). When a dialogue has been initiated, commonly used commands will be shown i ...