About this manual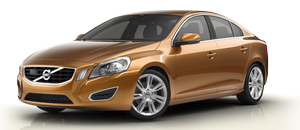 Before you operate your vehicle for the first time, please familiarize yourself with the information found in the chapters "Your Driving Environment" and "During Your Trip."
Information contained in the balance of the manual is extremely useful and should be read after operating the vehicle for the first time.
The manual is structured so that it can be used for reference. For this reason, it should be kept in the vehicle for ready access.
Footnotes
Certain pages of this manual contain information in the form of footnotes at the bottom of the page. This information supplements the text that the footnote number refers to (a letter is used if the footnote refers to text in a table).
Display texts
There are several displays in the driver's field of vision that show messages generated by various systems and functions in the vehicle. These texts are indicated in the Owner's Manual by being in slightly larger type than the surrounding text and are printed in gray, (for example: Change doors unlock setting).
See also:
Manual connection
To connect a phone other than the one that was most recently connected or to switch between cell phones that are already paired with the hands-free system, go to Phone menu Change phone. ...
The Moves
While the interior is the S80's standout area, the driver's digs were never the old model's main fault — a lackluster driving experience was. The S80's optional V-8 engine adds some excitement, ma ...
Limitations
In certain situations, the BLIS indicator light(s) may illuminate even when there are no other vehicles in the area monitored by the system. NOTE If the BLIS indicator lights illuminate occasion ...