Repairing stone chips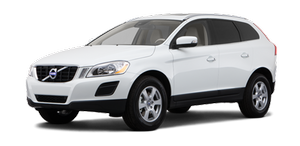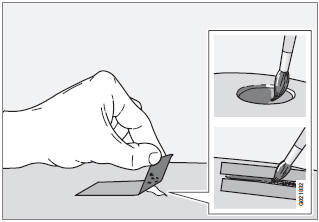 1. Place a strip of masking tape over the damaged surface. Pull the tape off so that any loose flakes of paint adhere to it.
2. Thoroughly mix the primer and apply it with a small brush.
3. When the primer surface is dry, the paint can be applied using a brush. Mix the paint thoroughly; apply several thin paint coats and let dry after each application.
4. If there is a longer scratch, you may want to protect surrounding paint by masking it off.
5. After a few days, polish the touched-up areas. Use a soft rag and a small amount of polish.
See also:
Snow tires, studded tires
Tires for winter use: • Owners who live in or regularly commute through areas with sustained periods of snow or icy driving conditions are strongly advised to fit suitable winter tires to help re ...
Keyless drive information messages
If all of the PCCs are removed from the vehicle while the engine is running or if the ignition is in mode II (see page 86) and all of the doors are closed, a message will appear in the instrument ...
Three-way catalytic converter
Keep your engine properly tuned. Certain engine malfunctions, particularly involving the electrical, fuel or distributor ignition systems, may cause unusually high threeway catalytic converte ...