Tire sealing system–temporarily repairing a flat tire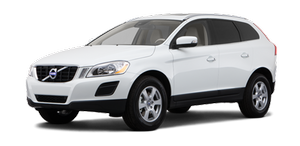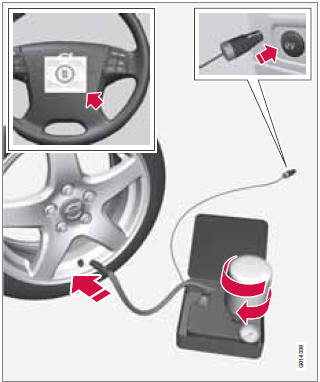 Tire sealing system–temporarily repairing a flat tire
Temporarily repairing a flat tire is done in two stages:
• Stage 1: The hole is sealed by pumping sealing compound into the tire. The car is then driven a short distance to distribute the sealing compound in the tire.
NOTE
Do not remove any foreign objects (nails, etc.) from the tire before using the sealing system.
• Stage 2: The tire's inflation pressure is checked and adjusted if necessary.
WARNING
• Never leave the tire sealing system unattended when it is operating.
• Keep the tire sealing system away from children.
• Be sure the vehicle is parked safely off the road and away from moving traffic.
• Apply the parking brake.
See also:
Glove compartment
Glove compartment The glove compartment can only be locked and unlocked using the detachable key blade in the remote key. See page 61 for information on removing the key blade from the remote ...
Function
A vehicle towing a trailer may begin to sway for various reasons. Normally this only occurs at high speeds but, for example, if the trailer is overloaded or if the load is unevenly distributed ...
Key memory: door mirrors and driver's seat
The position of the side door mirrors and power driver's seat are stored in the remote keys when the vehicle is locked. The next time the driver's door is unlocked with the same remote key ...