How TSA works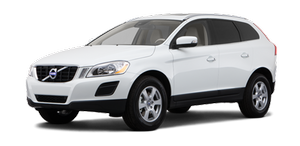 Once swaying has begun, it can be very difficult to stop, which makes it difficult to control the vehicle and trailer.
The TSA system continuously monitors the vehicle's movements, particularly lateral movement. If the system detects a tendency to sway, the brakes are applied individually on the front wheels, which has a stabilizing effect on the vehicle and trailer. This is often enough to enable the driver to regain control of the vehicle.
If this is not adequate to stop the swaying motion, the brakes are applied to all of the wheels on the vehicle and on the trailer if it is equipped with brakes, and engine power is temporarily reduced. As the swaying motion begins to decrease and the vehicle-trailer have once again become stable, TSA will no stop regulating the brakes/engine power and the driver regains control of the vehicle.
See also:
Manual shifting Ц Geartronic
You can move the gear selector freely between the MAN (Manual) and D (Drive) positions to select forward gears while driving. Gears 3, 4, 5, and 6 have a "lock-up" function which reduces ...
Functions
1 A/C Ц ON/OFF Х The air conditioning functions only at temperatures above 32∞F (0∞C). Х While the Defroster function is selected, the air conditioning is temporarily activated to dehumidify the ...
Operation
Rearview mirror with compass. The rearview mirror has an integrated display that shows the compass direction in which the vehicle is pointing. Eight different directions are shown with the ab ...