Disc eject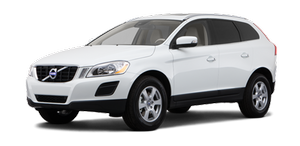 For reasons of traffic safety, an ejected disc must be removed within 12 seconds or it will be automatically drawn back into the slot.
See also:
Brake system
The brake system is a hydraulic system consisting of two separate brake circuits. If a problem should occur in one of these circuits, it is still possible to stop the vehicle with the other brake ...
Deactivation
Move the gear selector from R to another position. There is a slight delay in the PAC system, which means that the view from behind the vehicle will remain on the screen for approximately 15 secon ...
SIRIUS ID
The SIRIUS ID (sometimes referred to as the Electronic Serial Number or ESN) is required when contacting the Sirius Call Center. It is used to activate your account and when making any account ...