Driving distance on current fuel reserve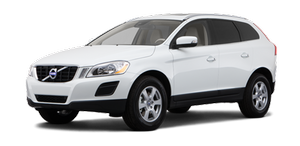 This function shows the approximate distance that can be driven on the fuel remaining in the tank. The calculation is based on average fuel consumption during the last 20 miles (30 km) of driving and the amount of fuel remaining in the tank when the reading was taken. When the message ---- miles to empty tank appears in the display, refuel as soon as possible.
NOTE
The actual distance that can be driven on the usable fuel remaining in the tank may be influenced by a change in driving style.
See also page 262 for information on driving economically.
Resetting
1. Select --- mph average speed or --.- mpg average.
2. Press and hold RESET for approx. 1 second to reset the selected function. If RESET is kept depressed for at 3 three seconds, Average speed and Average fuel consumption are reset simultaneously.
See also:
Equalizer
Sound levels for different frequencies can be adjusted separately using this feature. To do so: 1. Press OK/MENU to access Audio settings and select Equalizer 2. Turn TUNE to select one of the fre ...
Recalibrating TPMS (Canadian models only)
In certain cases, it may be necessary to recalibrate TPMS to conform to Volvo's recommended tire inflation pressures (see the inflation pressure table on page 291), for example, if higher infl ...
Main USB menu
USB menu Play/Pause Stop Random Repeat folder Select USB device Change subtitles Change audio track Scan Audio settings ...