Driving distance on current fuel reserve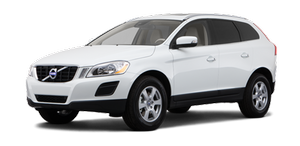 This function shows the approximate distance that can be driven on the fuel remaining in the tank. The calculation is based on average fuel consumption during the last 20 miles (30 km) of driving and the amount of fuel remaining in the tank when the reading was taken. When the message ---- miles to empty tank appears in the display, refuel as soon as possible.
NOTE
The actual distance that can be driven on the usable fuel remaining in the tank may be influenced by a change in driving style.
See also page 262 for information on driving economically.
Resetting
1. Select --- mph average speed or --.- mpg average.
2. Press and hold RESET for approx. 1 second to reset the selected function. If RESET is kept depressed for at 3 three seconds, Average speed and Average fuel consumption are reset simultaneously.
See also:
Installing the steel cargo grid
For information about the necessary tools and procedures for installing/removing the steel cargo grid, please refer to the assembly instructions that were included when the grid was purchased. ...
Seeing, Being Seen & Being Heard
Visibility is good in the C30, even bordering on exceptional. I didn't find any objectionable blind spots, though the side mirrors could be a bit larger. In addition to being a distinguishing des ...
About this manual
• Before you operate your vehicle for the first time, please familiarize yourself with the information found in the chapters "Instruments and controls" and "Starting and driving.&qu ...