Driving distance on current fuel reserve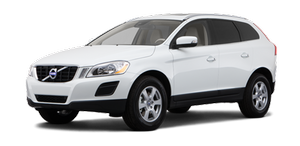 This function shows the approximate distance that can be driven on the fuel remaining in the tank. The calculation is based on average fuel consumption during the last 20 miles (30 km) of driving and the amount of fuel remaining in the tank when the reading was taken. When the message ---- miles to empty tank appears in the display, refuel as soon as possible.
NOTE
The actual distance that can be driven on the usable fuel remaining in the tank may be influenced by a change in driving style.
See also page 262 for information on driving economically.
Resetting
1. Select --- mph average speed or --.- mpg average.
2. Press and hold RESET for approx. 1 second to reset the selected function. If RESET is kept depressed for at 3 three seconds, Average speed and Average fuel consumption are reset simultaneously.
See also:
Emergency stop
If the seat accidentally begins to move, press one of the buttons to stop the seat. WARNING • Because the driver's seat can be adjusted with the ignition off, children should never be left una ...
Design concept
The Volvo XC70 is the sportiest of all the XC models and the most capable off-road, so it has to look the part. Its design is tough, rugged and sporty. 'But we have also tried to make the design o ...
Occupant Weight Sensor
Disabling the passenger's side front airbag Occupant Weight Sensor (OWS) indicator light Volvo recommends that ALL occupants (adults and children) shorter than 4 feet 7 inches (140 cm) be s ...