Neutral position (N)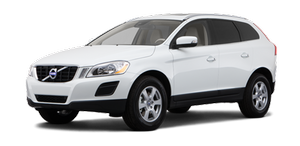 No gear is engaged and the engine can be started with the gear selector in this position.
Apply the parking brake if the vehicle is stationary with the gear selector in position N.
See also:
Changing the set speed
After a speed has been set, it can be increased or decreased by using the or buttons. Each time one of these buttons is pressed, the vehicle's speed changes by 5 mph (approximately 8 km/h). ...
Introduction
The load carrying capacity of your vehicle is determined by factors such as the number of passengers, the amount of cargo, the weight of any accessories that may be installed, etc. To increase ...
Overview
With dynamic design, high quality and class-leading safety, the Volvo S40 saloon is a true Volvo and one that asserts a unique identity in the growing premium compact class. Boasting a four-door ...