Introduction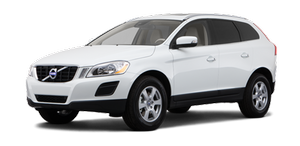 Two remote keys or optional Personal Car Communicators (PCC) are provided with your vehicle. They enable you to unlock the doors and tailgate, and also function as ignition keys to start the vehicle or operate electrical components.
The remote keys contain detachable metal key blades for manually locking or unlocking the driver's door and the glove compartment.
Up to six remotes can be programmed for use on the same vehicle.
The PCCs have enhanced functionality compared with the standard remote key.
NOTE
In the remainder of this chapter, all references to the remote key also pertain to the PCC unless otherwise stated.
WARNING
Never leave the remote key in the ignition if children are to remain in the vehicle.
See also:
Ignition modes and electrical current to RSE
RSE can be activated with the ignition in modes I or II (and when the engine is running). See page 82 for detailed information about the various ignition modes. If a film is being played, it wi ...
Switching off the engine
With the engine running, press the START/ STOP ENGINE button. If the gear selector is not in the P position or if the vehicle is moving, press the button twice or press and hold it in until the eng ...
Reinserting the headlight housing
When reinserting the housing, be sure that the long locking pin (to the left in the illustration) is securely in place in both of its retaining clamps. 1. Plug in the connector until it clicks ...