Engine specifications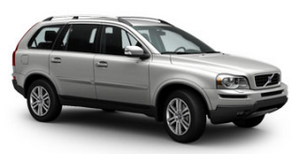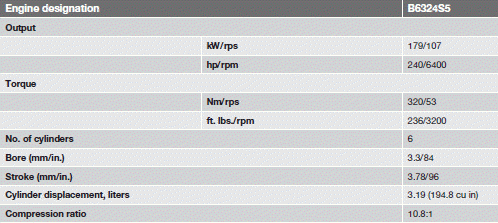 Charge air cooler (Intercooler)
Turbocharged engines employ a turbo-compressor to force air into the engine inlet manifold and a charge air cooler to cool the compressed inlet air. The resulting increase in air flow raises pressure in the intake manifold and increases engine power over that developed by the normally-aspirated engine. The charge air cooler (which resembles a radiator) is located between the turbo-compressor and inlet manifold.
Fuel system
The engine is equipped with a multiport fuel injection system.
See also:
Rear fog light
Rear fog light The single rear fog light is located in the driver's side taillight cluster. The rear fog light will only function in combination with the high/low beam headlights. Press the ...
Hazard warning flashers
Hazard warning flashers The four-way flasher should be used to indicate that the vehicle has become a traffic hazard. To activate the flashers, press the triangular button in the center dash. ...
Scanning
SCAN automatically searches through the list of satellite channels. The search will only be carried out in the selected category, see page 215 for more detailed information on the scan functio ...