Engine specifications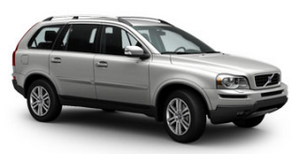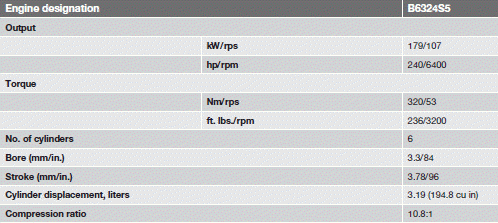 Charge air cooler (Intercooler)
Turbocharged engines employ a turbo-compressor to force air into the engine inlet manifold and a charge air cooler to cool the compressed inlet air. The resulting increase in air flow raises pressure in the intake manifold and increases engine power over that developed by the normally-aspirated engine. The charge air cooler (which resembles a radiator) is located between the turbo-compressor and inlet manifold.
Fuel system
The engine is equipped with a multiport fuel injection system.
See also:
Fuse box in the passenger compartment, behind the plastic cover, driver's side
This fuse box is located behind the plastic cover below the steering wheel. When replacing a blown fuse, be sure to replace it with a new one of the same color and amperage (written on the fuse) ...
Introduction
Your vehicle is equipped with tires according to the vehicle's tire information placard on the B-pillar (the structural member at the side of the vehicle, at the rear of the driver's door ...
Fast forward/reverse
Press and hold the buttons to fast forward/reverse. This is done at one speed for audio files but several speeds can be chosen for video files. Press the buttons several times to increas ...