RSE-AUX connectors and 12-voltsocket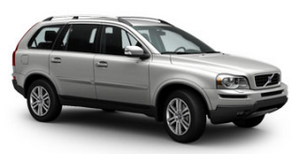 The three color-coded (yellow-white-red) RSEAUX connectors can be used to connect an auxiliary device to the RSE system. Always follow the connection instructions provided with the auxiliary device. Devices connected to RSE-AUX can use the RSE screens, cordless headphones, the headphone sockets or the vehicle's audio system speakers.
NOTE
In order to hear sound from the audio system's speakers, the AUX/RSE switch must be set to RSE
Connecting a device to RSE-AUX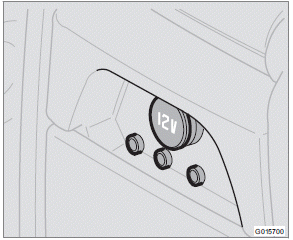 RSE-AUX connectors are located on the rear side of the tunnel console
1. Connect the video cable from the auxiliary device to the yellow connector.
2. Connect the left audio cable to the white connector and the right cable to the red connector.
3. Connect the power cable to the 12-volt socket (if the device is designed for 12-volt current).
For the location of the 12-volt sockets.
See also:
Anti-lock brakes (ABS)
If the ABS warning lamp lights up there is a malfunction in the ABS system (the standard braking system will however function) and the vehicle should be driven cautiously to a trained and qualifie ...
On and Off
In certain situations, it may be desirable to switch City Safety™ off, such as when driving in close quarters where leaves, branches, etc. may obscure the hood and windshield. When the engine is ...
Jump starting
Connecting the jumper cables Follow these instructions to jump start your vehicle's dead battery or to jump start another vehicle's dead battery using your vehicle. If the 12-volt auxiliary b ...