RSE-AUX connectors and 12-voltsocket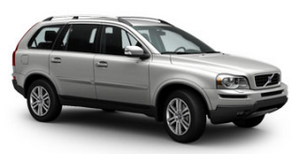 The three color-coded (yellow-white-red) RSEAUX connectors can be used to connect an auxiliary device to the RSE system. Always follow the connection instructions provided with the auxiliary device. Devices connected to RSE-AUX can use the RSE screens, cordless headphones, the headphone sockets or the vehicle's audio system speakers.
NOTE
In order to hear sound from the audio system's speakers, the AUX/RSE switch must be set to RSE
Connecting a device to RSE-AUX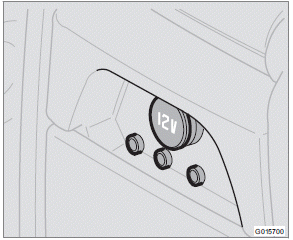 RSE-AUX connectors are located on the rear side of the tunnel console
1. Connect the video cable from the auxiliary device to the yellow connector.
2. Connect the left audio cable to the white connector and the right cable to the red connector.
3. Connect the power cable to the 12-volt socket (if the device is designed for 12-volt current).
For the location of the 12-volt sockets.
See also:
2012 Volvo XC60 Review
I had high hopes for the 2012 Volvo XC60. I recently (reluctantly) ended a long-term relationship with my own beloved Volvo, a C30, because it no longer fit my evolving family. Having recently added ...
Seat belt use during pregnancy
The seat belt should always be worn during pregnancy. But it is crucial that it be worn in the correct way. The diagonal section should wrap over the shoulder then be routed between the breasts ...
Spare wheel
The spare wheel is only intended for temporary use. Replace it with a normal wheel as soon as possible. The car's handling may be altered by the use of the spare wheel. The correct tire pressu ...