Snow tires, studded tires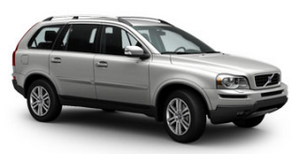 Tires for winter use:
Х Owners who live in or regularly commute through areas with sustained periods of snow or icy driving conditions are strongly advised to fit suitable winter tires to help retain the highest degree of traction.
Х It is important to install winter tires on all four wheels to help retain traction during cornering, braking, and accelerating. Failure to do so could reduce traction to an unsafe level or adversely affect handling.
Х Do not mix tires of different design as this could also negatively affect overall tire road grip.
Х Winter tires wear more quickly on dry roads in warm weather. They should be removed when the winter driving season has ended.
Х Studded tires should be run-in 300-600 miles (500-1000 km) during which the vehicle should be driven as smoothly as possible to give the studs the opportunity to seat properly in the tires. The tires should have the same rotational direction throughout their entire lifetime.
NOTE
Please consult state or provincial regulations restricting the use of studded winter tires before installing such tires.
See also:
Front footwell lighting
The front footwell lights are located under the dashboard on the driver's and passenger's sides. To replace a bulb: 1. Carefully insert a screwdriver and pry out the lens. 2. Replace the d ...
General functions
RADIO button for selecting the AM, FM1, FM2, Sirius1* or Sirius2* wavebands. Number key buttons (0-9) Navigate among the menu alternatives in the display by turning TUNE. Confirm your selec ...
Contact shortcuts
A quick way of searching the phone book for contacts in normal view is to turn TUNE clockwise to access the phone book and then counter- clockwise to select a contact from the list. Press OK/ME ...