Emergency Brake Assistance (EBA)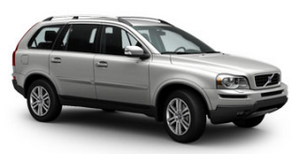 The EBA function is designed to provide full brake effect immediately in the event of sudden, hard braking. The system is activated by the speed with which you depress the brake pedal.
NOTE
• When the EBA system is activated, the brake pedal will go down and pressure in the brake system immediately increases to the maximum level. You must maintain full pressure on the brake pedal in order to utilize the system completely.
There will be no braking effect if the pedal is released. EBA is automatically deactivated when the brake pedal is released.
• When the vehicle has been parked for some time, the brake pedal may sink more than usual when the engine is started. This is normal and the pedal will return to its usual position when it is released.
See also:
Water on brake discs and brake padsaffects braking
Driving in rain and slush or passing through an automatic car wash can cause water to collect on the brake discs and pads. This will cause a delay in braking effect when the pedal is depressed. To ...
Ignition mode II
- With the remote key fully pressed into the ignition slot, press START/STOP ENGINE for approximately 2 seconds. ...
Climate control maintenance
Special tools and equipment are required to maintain and carry out repairs on the climate system. Work of this type should only be done by a trained and qualified Volvo service technician. ...