Emergency Brake Assistance (EBA)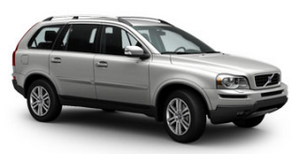 The EBA function is designed to provide full brake effect immediately in the event of sudden, hard braking. The system is activated by the speed with which you depress the brake pedal.
NOTE
Х When the EBA system is activated, the brake pedal will go down and pressure in the brake system immediately increases to the maximum level. You must maintain full pressure on the brake pedal in order to utilize the system completely.
There will be no braking effect if the pedal is released. EBA is automatically deactivated when the brake pedal is released.
Х When the vehicle has been parked for some time, the brake pedal may sink more than usual when the engine is started. This is normal and the pedal will return to its usual position when it is released.
See also:
Automatic transmission Ц shift gatepositions
Shift gate positions Depress the button on the front of the gear selector knob to move between the R, N, D, and P positions. Kickdown Automatic shift to a lower gear (kickdown) is achieved by ...
Sensors
The sunlight sensor on the dashboard and passenger compartment temperature sensor in the ECC control panel should not be covered in any way as this could cause incorrect information to be sent to ...
How HD broadcasting works
HD Radio works similarly to conventional radio and broadcasts of this type are available in many areas of the United States. However, there are a few key differences: Х Instead of transmitting ...