Oil pressure warning light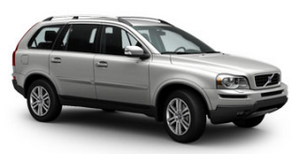 If the light comes on while driving, stop the vehicle and then stop the engine immediately and check the engine oil level. If the light stays on after restart, have the vehicle towed to the nearest trained and qualified Volvo service technician.
After hard driving, the light may come on occasionally when the engine is idling. This is normal, provided it goes off when the engine speed is increased.
See also:
Power tailgate
Power tailgate closing button ...
Fog on the inside of the windows
The defroster function should be used to remove fog or mist from the inside of the windows. Keeping the windows clean with a commercially available window washing spray will also help prevent f ...
Points to keep in mind
• Do not export your Volvo to another country before investigating that country's applicable safety and exhaust emission requirements. In some cases it may be difficult or impossible to comply wit ...