Child restraint registration and recalls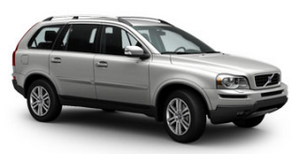 Registering a child restraint
Child restraints could be recalled for safety reasons. You must register your child restraint to be reached in a recall. To stay informed about child safety seat recalls, be sure to fill out and return the registration card that comes with new child restraints.
Child restraint recall information is readily available in both the U.S. and Canada. For recall information in the U.S., call the U.S. Government's Auto Safety Hotline at 1-800-424-9393.
In Canada, visit Transport Canada's Child Safety website at http://www.tc.gc.ca/ roadsafety/childsafety/menu.htm.
See also:
Exterior components
Volvo recommends the use of special cleaning products, available at your Volvo retailer, for cleaning colored plastic, rubber, or ornamental components such as chromed strips on the exterior o ...
Tire sealing system–overview
1 Speed limit sticker 2 On/Off switch 3 Electrical wire 4 Bottle holder (orange cover) 5 Protective hose cover 6 Air release knob 7 Hose 8 Bottle with sealing compound 9 Air pressure gauge ...
Methanol
Do not use gasolines containing methanol (methyl alcohol, wood alcohol). This practice can result in vehicle performance deterioration and can damage critical parts in the fuel system. Such dam ...