Child restraint registration and recalls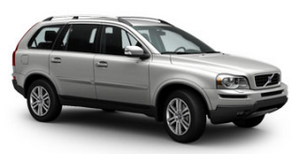 Registering a child restraint
Child restraints could be recalled for safety reasons. You must register your child restraint to be reached in a recall. To stay informed about child safety seat recalls, be sure to fill out and return the registration card that comes with new child restraints.
Child restraint recall information is readily available in both the U.S. and Canada. For recall information in the U.S., call the U.S. Government's Auto Safety Hotline at 1-800-424-9393.
In Canada, visit Transport Canada's Child Safety website at http://www.tc.gc.ca/ roadsafety/childsafety/menu.htm.
See also:
Summer and winter tires
The arrows shows the direction of rotation of the tire When switching between summer and winter tires, mark the tires to indicate where they were mounted on the car, e.g., LF = left front, RR ...
Storing wheels and tires
When storing complete wheels (tires mounted on rims), they should be suspended off the floor or placed on their sides on the floor. Tires not mounted on rims should be stored on their sides or ...
Uniform Tire Quality Grading
ALL PASSENGER VEHICLE TIRES MUST CONFORM TO FEDERAL SAFETY REQUIREMENTS IN ADDITION TO THESE GRADES Quality grades can be found, where applicable, on the tire sidewall between the tread shoulder ...