Accessory installation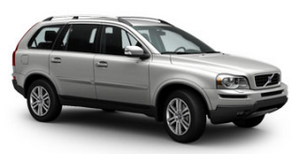 Х We strongly recommend that Volvo owners install only genuine, Volvo-approved accessories, and that accessory installations be performed only by a trained and qualified Volvo service technician.
Х Genuine Volvo accessories are tested to ensure compatibility with the performance, safety, and emission systems in your vehicle.
Additionally, a trained and qualified Volvo service technician knows where accessories may and may not be safely installed in your Volvo. In all cases, please consult a trained and qualified Volvo service technician before installing any accessory in or on your vehicle.
Х Accessories that have not been approved by Volvo may or may not be specifically tested for compatibility with your vehicle.
Additionally, an inexperienced installer may not be familiar with some of your car's systems.
Х Any of your car's performance and safety systems could be adversely affected if you install accessories that Volvo has not tested, or if you allow accessories to be installed by someone unfamiliar with your vehicle.
Х Damage caused by unapproved or improperly installed accessories may not be covered by your new vehicle warranty.
See your Warranty and Service Records Information booklet for more warranty information. Volvo assumes no responsibility for death, injury, or expenses that may result from the installation of non-genuine accessories.
See also:
How do states use OBD II for emission inspections?
Many states connect a computer directly to a vehicle's OBD II system. The inspector can then read "faults." In some states, this type of inspection has replaced the tailpipe emission ...
Cleaning the BLIS camera lenses
In order to function optimally, the BLIS camera lenses must be kept clean. They can be wiped clean with a soft cloth or wet sponge. CAUTION Clean the lenses carefully to avoid scratching. The ...
Opening/closing the hood
Opening the hood 1. Pull the lever located under the left side of the dashboard to release the hood lock. 2. Lift the hood slightly. 3. Press up the release control located under the front edge ...