Hoisting the vehicle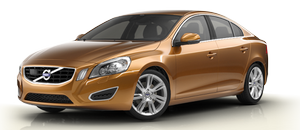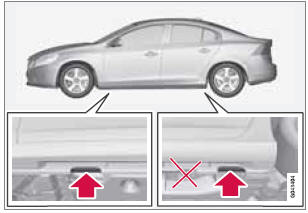 If a garage jack is used to lift the vehicle, the two jack attachments points should be used.
They are specially reinforced to bear the weight of the vehicle. A garage jack can also be placed under the front of the engine support frame. Take care not to damage the splash guard under the engine. Ensure that the jack is positioned so that the vehicle cannot slide off it. Always use axle stands or similar structures.
If a two-post hoist is used to lift the vehicle, the front and rear lift arm pads should be centered under the reinforced lift plates on the inboard edge of the sill rail (see illustration).
See also:
Weights
A FWD = Front Wheel Drive B AWD = All Wheel Drive ...
The Federal Clean Air Act – U.S.
The Federal Clean Air Act requires vehicle manufacturers to furnish written instructions to the ultimate purchaser to assure the proper servicing and function of the components that control em ...
Replacing batteries in the remote key/ PCC
The battery/batteries in the remote key/PCC should be replaced if: The information symbol lights up and a text appears in the information display. and/or the vehicle's locks repeatedly do ...