Use of Additives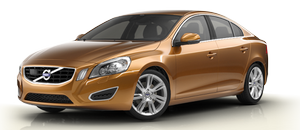 With the exception of gas line antifreeze during winter months, do not add solvents, thickeners, or other store-bought additives to your vehicle's fuel, cooling, or lubricating systems. Overuse may damage your engine, and some of these additives contain organically volatile chemicals. Do not needlessly expose yourself to these chemicals.

WARNING
Never carry a cell phone that is switched on while refueling your vehicle. If the phone rings, this may cause a spark that could ignite gasoline fumes, resulting in fire and injury.

WARNING
Carbon monoxide is a poisonous, colorless, and odorless gas. It is present in all exhaust gases. If you ever smell exhaust fumes inside the vehicle, make sure the passenger compartment is ventilated, and immediately return the vehicle to a trained and qualified Volvo service technician for correction.
See also:
Impact protection
The two front airbags are 'intelligent' and deploy in two stages according to the severity of the accident, alleviating the risk of facial injuries caused by the occupants' faces impacting with th ...
Curb weight
The weight of the vehicle including a full tank of fuel and all standard equipment. It does not include passengers, cargo, or optional equipment. ...
2008 Volvo C30 Review
The once utilitarian hatchback has become the new cool car (again), with automakers flooding the market with small, uniquely styled models. Volvo's new four-seat C30 joins the Mini Cooper — the ca ...