Use of Additives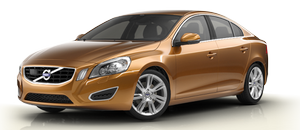 With the exception of gas line antifreeze during winter months, do not add solvents, thickeners, or other store-bought additives to your vehicle's fuel, cooling, or lubricating systems. Overuse may damage your engine, and some of these additives contain organically volatile chemicals. Do not needlessly expose yourself to these chemicals.

WARNING
Never carry a cell phone that is switched on while refueling your vehicle. If the phone rings, this may cause a spark that could ignite gasoline fumes, resulting in fire and injury.

WARNING
Carbon monoxide is a poisonous, colorless, and odorless gas. It is present in all exhaust gases. If you ever smell exhaust fumes inside the vehicle, make sure the passenger compartment is ventilated, and immediately return the vehicle to a trained and qualified Volvo service technician for correction.
See also:
Tire sealing system–overview
Speed limit sticker On/Off switch Electrical wire Bottle holder (orange cover) Protective hose cover Air release knob Hose Bottle with sealing compound Air pressure gauge ...
Limitations
• Main channel vs. sub-channels (FM only): The main channel is the only channel that can receive in hybrid mode (both digital and analogue). If a frequency has subchannels, they are broadcast ...
Introduction
The park assist system is designed to assist you when driving into parking spaces, garages, etc. It utilizes ultrasound sensors in the front bumper and rear bumper(s) to measure the distance to a ...