Fuel Formulations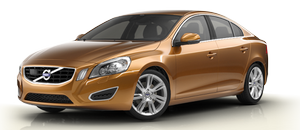 Do not use gasoline that contains lead as a knock inhibitor, and do not use lead additives. Besides damaging the exhaust emission control systems on your vehicle, lead has been strongly linked to certain forms of cancer. Many fuels contain benzene as a solvent. Unburned benzene has been strongly linked to certain forms of cancer. If you live in an area where you must fill your own gas tank, take precautions. These may include:
standing upwind away from the filler nozzle while refueling
refueling only at gas stations with vapor recovery systems that fully seal the mouth of the filler neck during refueling
wearing neoprene gloves while handling a fuel filler nozzle.
See also:
Sound settings
Call volume Call volume can be only be adjusted during a call. Use the buttons in the steering wheel keypad or the infotainment system's VOL control. Infotainment system volume If no phone call i ...
Lane Departure Warning (LDW)– introduction
This function is designed to help reduce the risk of accidents in situations where the vehicle leaves its lane and there is a risk of driving off the road or into the opposite lane. LDW consists ...
Extra high beam
1. Remove the headlight housing from the vehicle (see page 322). 2. Remove the cover over the bulbs (see page 323). 3. Disconnect the wiring connector from the bulb holder. 4. Remove the bu ...