TEL menus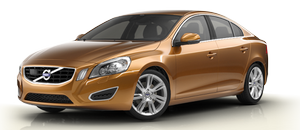 Main Bluetooth hands-free menu
Phone menu
Call lists

All calls
Missed calls
Answered calls
Dialed calls
Call duration


Phone book

Search
New contact
Speed dials
Receive vCard
Memory status
Clear phone book

Change phone

Remove Bluetooth device

Phone settings

Discoverable
Sounds and volume
Download phone book
Bluetooth software version in car

Call options

Auto answer
Voicemail number

Disconnect phone
See also:
Speed dial
Speed dial numbers can be added in phone mode in Phone menu Phone book Speed dial. To use speed dial to make a call in phone mode, press a button on the center console keypad followed by OK/MENU. ...
Drive (D)
D is the normal driving position. The car automatically shifts between the various forward gears, based on the level of acceleration and speed. The car must be at a standstill when shifting fr ...
Child safety
WARNING Do not use child safety seats or child booster cushions/backrests in the front passenger's seat. We also recommend that children under 4 feet 7 inches (140 cm) in height who ...