TEL menus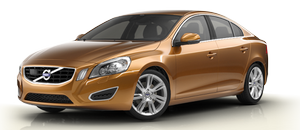 Main Bluetooth hands-free menu
Phone menu
Call lists

All calls
Missed calls
Answered calls
Dialed calls
Call duration


Phone book

Search
New contact
Speed dials
Receive vCard
Memory status
Clear phone book

Change phone

Remove Bluetooth device

Phone settings

Discoverable
Sounds and volume
Download phone book
Bluetooth software version in car

Call options

Auto answer
Voicemail number

Disconnect phone
See also:
Air conditioning
The vehicle is equipped with Electronic Climate Control (ECC). The climate control system cools, heats or dehumidifies the air in the passenger compartment. NOTE • The air conditioning can be ...
Removing the center console
In order to make it possible to move the center seat in the second row of seats as far forward as possible (seven-seat models only), the rear section of the center console can be removed. • Pu ...
Turning off the accessory alarm sensors
In certain situations it may be desirable to turn off the accessory inclination and movement alarm sensors if, for example, you drive your vehicle onto a ferry where the rocking of the boat could ...