TEL menus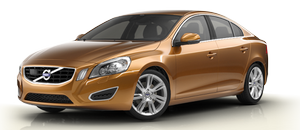 Main Bluetooth hands-free menu
Phone menu
Call lists

All calls
Missed calls
Answered calls
Dialed calls
Call duration


Phone book

Search
New contact
Speed dials
Receive vCard
Memory status
Clear phone book

Change phone

Remove Bluetooth device

Phone settings

Discoverable
Sounds and volume
Download phone book
Bluetooth software version in car

Call options

Auto answer
Voicemail number

Disconnect phone
See also:
Rear park assist
The distance monitored behind the vehicle is approximately 5 ft (1.5 m). The audible signal comes from the rear speakers. The system must be deactivated when towing a trailer, carrying bicycl ...
2011 Volvo C70 Review
My kids and I were thrilled at the prospect of test-driving the 2011 Volvo C70. When the redesigned hardtop convertible coupe arrived at our house, we immediately jumped in it, put the top down an ...
Water on brake discs and brake padsaffects braking
Driving in rain and slush or passing through an automatic car wash can cause water to collect on the brake discs and pads. This will cause a delay in braking effect when the pedal is depressed. To ...