TEL menus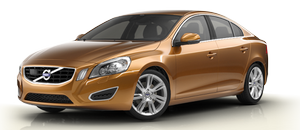 Main Bluetooth hands-free menu
Phone menu
Call lists

All calls
Missed calls
Answered calls
Dialed calls
Call duration


Phone book

Search
New contact
Speed dials
Receive vCard
Memory status
Clear phone book

Change phone

Remove Bluetooth device

Phone settings

Discoverable
Sounds and volume
Download phone book
Bluetooth software version in car

Call options

Auto answer
Voicemail number

Disconnect phone
See also:
Storage spaces
1 - Compartment in door panel 2 - Storage pocket on the front edge of the front seat cushions 3 - Glove compartment 4 - Storage compartment 5 - Jacket holder 6 - Storage compartment, 12-volt soc ...
General information
The infotainment system displays information in four different views. The highest (most general) level is called the main view and is common to all system modes (RADIO, MEDIA, TEL). Each mode ...
Environment
Volvo cares passionately about environmental protection, whether it's in reducing pollutants from its vehicles, or cutting pollutants entering the car. The well-being of people is at the core of e ...