TEL menus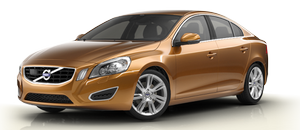 Main Bluetooth hands-free menu
Phone menu
Call lists

All calls
Missed calls
Answered calls
Dialed calls
Call duration


Phone book

Search
New contact
Speed dials
Receive vCard
Memory status
Clear phone book

Change phone

Remove Bluetooth device

Phone settings

Discoverable
Sounds and volume
Download phone book
Bluetooth software version in car

Call options

Auto answer
Voicemail number

Disconnect phone
See also:
Driving Dynamics: Chassis
The Volvo S40 combines an engaging, dynamic driving experience with a high level of active safety, thanks to its sophisticated suspension system, high level of torsional rigidity, wide track and t ...
DSTC system
The Dynamic Stability and Traction Control system (DSTC) ...
Cold weather precautions
If you wish to check your vehicle before the approach of cold weather, the following advice is worth noting: • Make sure that the engine coolant contains 50 percent antifreeze. Any other mixtur ...