Unlocking a channel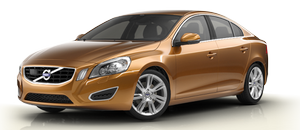 A channel's access code2 is required to unlock a channel.
Unlock all channels
This permanently removes all channels from the locked list and makes them available for selection.
Temporarily unlock all channels
This function will temporarily unlock all channels and make them available for selection. The channels remain on the locked list and will again be locked the next time the ignition is switched on.
CHANGE CODE
This function makes it possible to change the channel access code. The default code is 0000.
To change the code:
1. Select Change code in theLock options menu and press OK/MENU.
2. Enter the new code and press OK/MENU.
3. Confirm the new code and press OK/ MENU.
If an incorrect code is entered, the text Incorrect code is displayed.
If you have forgotten the access code:
1. Select SIRIUS ID in the Advanced settings menu and press OK/MENU.
2. Press and hold the OK/MENU button for several seconds.
3. The current code will be displayed.
Your Volvo retailer can also provide you with assistance.
SIRIUS ID
This function displays the 12-digit Sirius activation ID.
See also:
Interior design
The interior of the new Volvo C70 has also been given an update to create a more comfortable and luxury feel. The instrument panel has been redesigned to give it a wider, sleeker look with improve ...
Function
Function overview 1 Warning light, braking by driver required 2 Controls in steering wheel 3 Radar sensor in front grille Adaptive Cruise Control consists of: • A cruise control system to maint ...
The Looks
The improvements over the previous generation are of course most noticeable by simply looking at the S80. I wouldn't call it striking, but it is handsome — bordering on the masculine, yet still ab ...