Unlocking a channel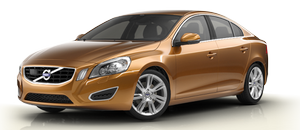 A channel's access code2 is required to unlock a channel.
Unlock all channels
This permanently removes all channels from the locked list and makes them available for selection.
Temporarily unlock all channels
This function will temporarily unlock all channels and make them available for selection. The channels remain on the locked list and will again be locked the next time the ignition is switched on.
CHANGE CODE
This function makes it possible to change the channel access code. The default code is 0000.
To change the code:
1. Select Change code in theLock options menu and press OK/MENU.
2. Enter the new code and press OK/MENU.
3. Confirm the new code and press OK/ MENU.
If an incorrect code is entered, the text Incorrect code is displayed.
If you have forgotten the access code:
1. Select SIRIUS ID in the Advanced settings menu and press OK/MENU.
2. Press and hold the OK/MENU button for several seconds.
3. The current code will be displayed.
Your Volvo retailer can also provide you with assistance.
SIRIUS ID
This function displays the 12-digit Sirius activation ID.
See also:
Minimum octane
Typical pump octane label Volvo recommends premium fuel for best performance, but using 87 octane or above will not affect engine reliability. Volvo engines are designed to achieve rated hor ...
Tire Pressure Monitoring System (TPMS)
Introduction NOTE USA – FCC ID: KR5S122780002 This device complies with part 15 of the FCC rules. Operation is subject to the following conditions: (1) This device may not cause harmful inter ...
Pedestrian detection with full auto brake
The all-new Volvo S60 features the ground breaking Pedestrian Detection with Full Auto Brake system. Pedestrian Detection consists of a newly developed radar unit integrated into the car's grille, ...