Unlocking a channel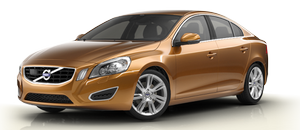 A channel's access code2 is required to unlock a channel.
Unlock all channels
This permanently removes all channels from the locked list and makes them available for selection.
Temporarily unlock all channels
This function will temporarily unlock all channels and make them available for selection. The channels remain on the locked list and will again be locked the next time the ignition is switched on.
CHANGE CODE
This function makes it possible to change the channel access code. The default code is 0000.
To change the code:
1. Select Change code in theLock options menu and press OK/MENU.
2. Enter the new code and press OK/MENU.
3. Confirm the new code and press OK/ MENU.
If an incorrect code is entered, the text Incorrect code is displayed.
If you have forgotten the access code:
1. Select SIRIUS ID in the Advanced settings menu and press OK/MENU.
2. Press and hold the OK/MENU button for several seconds.
3. The current code will be displayed.
Your Volvo retailer can also provide you with assistance.
SIRIUS ID
This function displays the 12-digit Sirius activation ID.
See also:
2012 Volvo S60 Review
Before test-driving the 2012 Volvo S60, I considered Volvos to be functional cars that included cutting-edge safety features. Put another way, I thought Volvos were dutifully practical family cars ...
Emergency stop
If the seat accidentally begins to move, press one of the buttons to stop the seat. WARNING • Because the driver's seat can be adjusted with the ignition off, children should never be left una ...
Cleaning the sensors
Park assist sensors The sensors must be cleaned regularly to ensure that they work properly. Clean them with water and a suitable car washing detergent. Ice and snow covering the sensors may c ...