Limitations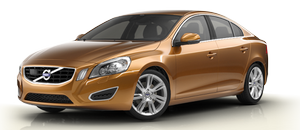 Even if a fairly small section of the screen image appears to be obstructed, this may mean that a relatively large area behind the vehicle is hidden and objects there may not be detected until they are very near the vehicle.

NOTE
Bicycle carriers or other accessories mounted on the trunk may obstruct the camera's field of view.
Keep in mind
Keep the camera's lens free of dirt, ice and snow. Remove ice and snow carefully to avoid scratching the lens.
Clean the lens regularly with warm water and a suitable car washing detergent.
See also:
Limitations
• Main channel vs. sub-channels (FM only): The main channel is the only channel that can receive in hybrid mode (both digital and analogue). If a frequency has subchannels, they are broadcast ...
Automatically storing stations –AUTOSTORE
This function automatically searches for, and stores up to 10 strong AM or FM stations in a separate memory. If more than 10 stations are found, the 10 strongest ones will be stored. The functio ...
Ignition mode functions
The various ignition modes are accessed with the remote key in the ignition slot1. ...