Standby mode due to action by the driver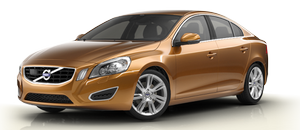 ACC is temporarily deactivated and put in standby mode:
when the brakes are applied
if the driver's seat belt is taken off
If the driver's door is opened
if the gear selector is moved to N
if the accelerator pedal is depressed for more than 1 minute.

NOTE
If the accelerator pedal is only depressed for a short time, such as when passing another vehicle, ACC is deactivated temporarily and is reactivated when the pedal is released.
See also:
Ice and snow
Always keep the air intake grille at the base of the windshield free of snow. ...
Opening/closing the fuel cap
Fuel vapor expands in hot weather. Open the filler cap slowly. After refueling, close the fuel filler cap by turning it clockwise until it clicks into place. CAUTION • Do not refuel with the ...
Unleaded fuel
Each Volvo has a three-way catalytic converter and must use only unleaded gasoline. U.S. and Canadian regulations require that pumps delivering unleaded gasoline be labeled "UNLEADED". ...