A/C Ц ON/OFF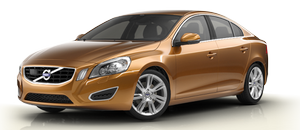 When the indicator light in the button is on, the air conditioning is controlled automatically. This cools/heats and dehumidifies the incoming air. When the indicator light in the button is off, the air conditioning is disengaged. Other functions are still controlled automatically. When maximum defroster is selected, the air conditioning system is set for maximum blower speed and dehumidification.
See also:
Jump starting
Follow these instructions to jump start your vehicle's dead battery or to jump start another vehicle's dead battery using your vehicle. Although your vehicle's battery is located under the flo ...
How TSA works
Once swaying has begun, it can be very difficult to stop, which makes it difficult to control the vehicle and trailer. The TSA system continuously monitors the vehicle's movements, particularly ...
Power windows
The power windows are controlled by buttons in the arm rests. The ignition switch must be ON1 (ignition key in position I, II or the engine running) for the electrically operated windows to functi ...