All Wheel Drive Ц AWD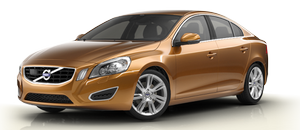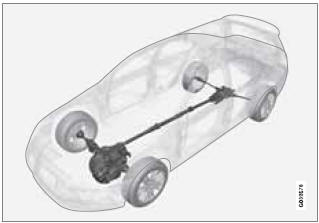 Your Volvo can be equipped with permanent All Wheel Drive, which means that power is distributed automatically between the front and rear wheels. Under normal driving conditions, most of the engine's power is directed to the front wheels. However, if there is any tendency for the front wheels to spin, an electronically controlled coupling distributes power to the wheels that have the best traction.

NOTE
The message AWD disabled Service required will be appear in the information display if an electrical fault should occur in the AWD system. A warning light will also illuminate in the instrument panel. If this occurs, have the system checked by a trained and qualified Volvo service technician.
See also:
Folding the front seat backrest
Folding the front seat backrest The front passenger seat backrest can be folded to a horizontal position to make room for a long load. Fold the backrest as follows: 1 Move the seat as far back ...
Unleaded fuel
Each Volvo has a three-way catalytic converter and must use only unleaded gasoline. U.S. and Canadian regulations require that pumps delivering unleaded gasoline be labeled "UNLEADED". ...
Safety
Volvo's commitment to safety is as old as the company itself. As Assar Gabrielsson, one of the founders of Volvo, declared: "Cars are driven by people. The guiding principle behind everything ...