Cleaning floor mats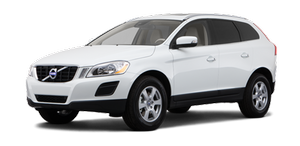 The floor mats should be vacuumed or brushed clean regularly, especially during winter when they should be taken out for drying. Spots on textile mats can be removed with a mild detergent.
For best protection in winter, Volvo recommends the use of Volvo rubber floor mats.
Consult your Volvo retailer.
See also:
Before a long distance trip
It is always worthwhile to have your vehicle checked by a trained and qualified Volvo service technician before driving long distances. Your retailer will also be able to supply you with bulbs, fu ...
Attempting to start the vehicle
If damage to the vehicle is minor and there is no fuel leakage, you may attempt to start the vehicle. To do so: 1. Remove the remote key from the ignition slot and open the driver's door. If a ...
Recycling
As part of Volvo's commitment to the environment, it is essential for the vehicle to be recycled in an environmentally sound way. Almost the entire vehicle can be recycled and for that reason, ...