Introduction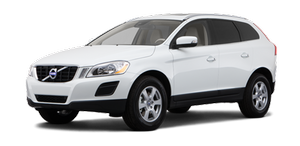 Volvo advises you to follow the maintenance program outlined in the Warranty and Service Records Information booklet. This maintenance program contains inspections and services necessary for the proper function of your vehicle. The maintenance services contain several checks that require special tools and training, and therefore must be performed by a qualified technician. To keep your Volvo in top condition, specify time-tested and proven Genuine Volvo Parts and Accessories.
See also:
The Moves
While the interior is the S80's standout area, the driver's digs were never the old model's main fault — a lackluster driving experience was. The S80's optional V-8 engine adds some excitement, ma ...
C30 Changes and Models
Sharp-eyed folks will notice that the C30 has been redesigned for 2011. Changes include a new hood, front fenders, headlights and grille. (Check out the changes for yourself here.) The rest of the ...
Operation
Chassis settings Use the buttons in the center console to change setting. The setting in use when the engine is switched off is activated the next time the engine is started. ...