Function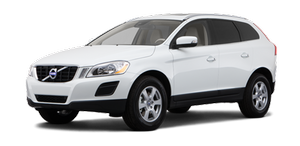 A vehicle towing a trailer may begin to sway for various reasons. Normally this only occurs at high speeds but, for example, if the trailer is overloaded or if the load is unevenly distributed in the trailer, there is risk of swaying at speeds between approximately 45-55 mph (70-90 km/ h).
Swaying may be caused by factors such as:
• The vehicle and trailer are hit by a sudden, strong crosswind
• The vehicle and trailer are traveling on an uneven road surface or drive over a bump
• Sudden movements of the steering wheel
See also:
Introduction
City Safety™1 is a support system designed to help the driver avoid low speed collisions when driving in slow-moving, stop-and-go traffic. City Safety™ is not active if your vehicle's speed is ...
Impact protection
The two front airbags are 'intelligent' and deploy in two stages according to the severity of the accident, alleviating the risk of facial injuries caused by the occupants' faces impacting with th ...
Standby mode due to action by the driver
ACC is temporarily deactivated and put in standby mode: • when the brakes are applied • if the driver's seat belt is taken off • If the driver's door is opened • if the gear selector is moved to ...