A/V-AUX socket, 12-volt socket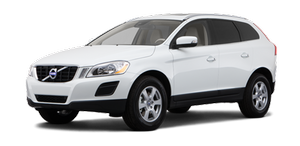 This A/V-AUX socket is used to connect external devices to the RSE system. When connecting an external device, always follow the instructions provided with the device. Devices connected through the A/V-AUX socket can use the screens, cordless headphones, the 3.5 mm headphone socket and the infotainment system's speakers.
CAUTION Please be aware that external devices connected through the A/V-AUX socket may cause interference in the RSE system.
See also:
Tire Pressure Monitoring System (TPMS)
Introduction NOTE USA – FCC ID: KR5S122780002 This device complies with part 15 of the FCC rules. Operation is subject to the following conditions: (1) This device may not cause harmful inter ...
Severe strain on the brake system
The brakes will be subject to severe strain when driving in mountains or hilly areas, or when towing a trailer. Vehicle speed is usually slower, which means that the cooling of the brakes is l ...
Economical driving conserves natural resources
Better driving economy may be obtained by thinking ahead, avoiding rapid starts and stops and adjusting the speed of your vehicle to immediate traffic conditions. Observe the following rules: ...