Ignition modes and electrical current to RSE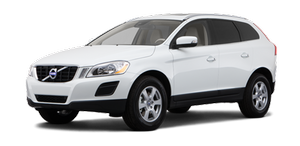 RSE can be activated with the ignition in modes I or II (and when the engine is running).
See page 82 for detailed information about the various ignition modes. If a film is being played, it will stop momentarily while the engine is being started and will resume when the engine is running.
NOTE
Using RSE for more than approx.
10 minutes when the engine is not running will drain the vehicle's battery and may make the engine difficult or impossible to start.
A message will be displayed on the screen if the battery's charge level becomes too low.
See also:
Fuel Formulations
Do not use gasoline that contains lead as a knock inhibitor, and do not use lead additives. Besides damaging the exhaust emission control systems on your vehicle, lead has been strongly linked to ...
Steering wheel keypad
Standard steering wheel keypad 1 - Left/right arrow keys: A short press moves between preset radio stations or tracks on a disc. Press and hold to search within tracks or to tune to the next/prev ...
Glossary of tire terminology
Terms The tire suppliers may have additional markings, notes or warnings such as standard load, radial tubeless, etc. • Tire information placard: A placard showing the OE (Original Equipment) ...