Automatic connection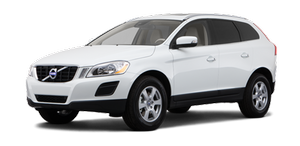 When the hands-free system is active and the most recently connected cell phone is within range, it is connected automatically. If this phone is not within range, the hands-free system will attempt to connect one of the other paired cell phones. When the infotainment system searches for the most recently connected phone, this phone's name appears in the display.
See also:
Pedestrian detection with full auto brake
The all-new Volvo S60 features the ground breaking Pedestrian Detection with Full Auto Brake system. Pedestrian Detection consists of a newly developed radar unit integrated into the car's grille, ...
Severe strain on the brake system
The brakes will be subject to severe strain when driving in mountains or hilly areas, or when towing a trailer. Vehicle speed is usually slower, which means that the cooling of the brakes is less ...
Washing
• The vehicle should be washed at regular intervals since dirt, dust, insects and tar spots adhere to the paint and may cause damage. It is particularly important to wash the vehicle frequently in ...