External sound sources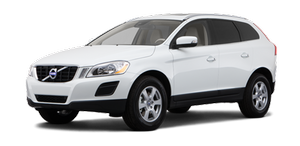 USB flash drive
To simplify the use of a USB flash drive, it is advisable to only store music files on the drive.
It will take considerably longer for the system to index the files on the drive if it contains anything other than compatible music files.
NOTE
Х The system supports removable media that uses the USB 2.0 standard and the FAT32 file system. It can index up to 1,000 folders and a maximum of 254 sub-folders/files for each folder. However, the highest folder level can support up to 1,000 sub-folders/files.
Х When using a longer type of USB device, connecting it with a USB adapter cable will help reduce mechanical wear on the USB socket and on the device.
USB hub
A USB hub can be connected to the USB socket, making it possible to connect several USB devices at the same time. To select one of the devices, go to the menu USB menu

Select USB device
MP3 player
Many MP3 players have a file indexing system that is not supported by the vehicle's audio system. In order to use an MP3 player, the system must be set to USB Removable device/Mass Storage Device.
iPod
An iPod receives current and its battery is charged through the USB cable.
The system will only play audio files from an iPod.
NOTE
When an iPod is used as a sound source, the vehicle's audio system has a menu structure similar to the one in the iPod. See the iPod's manual for detailed information.
See also:
Folding down the rear seat backrests
The rear seat backrests are split and can be folded down together or separately 1. Pull the release control handle(s). 2. Fold the backrest forward. Adjust the center seat head restraint if nece ...
Quality and Equipment
A passion for high quality lies at the heart of the Volvo brand's core values. It is inherent not only in the build quality that reflects the ruggedness, durability and reliability for which the m ...
Limitations
Х Main channel vs. sub-channels (FM only): The main channel is the only channel that can receive in hybrid mode (both digital and analogue). If a frequency has subchannels, they are broadcast ...