Switching HD on or off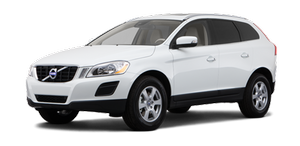 The factory setting for HD radio is off. However, when driving through areas with weak HD signals (fringe areas), you may experience that the radio repeatedly switches between analogue/ digital and digital/analogue reception. If this happens, it may be desirable to switch HD off. To do so:
1. Be sure the audio system is switched on and in one of the AM or FM modes.
2. Press OK/MENU in the center console control panel.
3. Turn TUNE and move the marker to HD Radio.
4. Press OK/MENU to turn HD off (the X will disappear from the box on the display screen).
This will disable the radio's capability to receive digital broadcasts but it will continue to function as a conventional (analogue) AM/FM receiver. Please note that when HD is switched off, it will not be possible to tune to sub-channels (see the following section for a more detailed explanation of sub-channels).
Repeat steps 2-4 above to reactivate HD (an X will appear in the box on the display screen).
Please note that this will only switch HD on or off for the selected waveband (AM, FM1, etc.).
See also:
RSE-AUX connectors and 12-voltsocket
The three color-coded (yellow-white-red) RSEAUX connectors can be used to connect an auxiliary device to the RSE system. Always follow the connection instructions provided with the auxiliary devic ...
Shortcuts
Shortcut commands for using the phone can be found in the MY CAR menu system, under Settings Voice settings Voice command list Phone commands and General commands. See page 133 for mor ...
Switching off the engine
With the engine running, press the START/ STOP ENGINE button. If the gear selector is not in the P position or if the vehicle is moving, press the button twice or press and hold it in until the ...