Switching HD on or off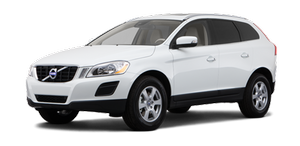 The factory setting for HD radio is off. However, when driving through areas with weak HD signals (fringe areas), you may experience that the radio repeatedly switches between analogue/ digital and digital/analogue reception. If this happens, it may be desirable to switch HD off. To do so:
1. Be sure the audio system is switched on and in one of the AM or FM modes.
2. Press OK/MENU in the center console control panel.
3. Turn TUNE and move the marker to HD Radio.
4. Press OK/MENU to turn HD off (the X will disappear from the box on the display screen).
This will disable the radio's capability to receive digital broadcasts but it will continue to function as a conventional (analogue) AM/FM receiver. Please note that when HD is switched off, it will not be possible to tune to sub-channels (see the following section for a more detailed explanation of sub-channels).
Repeat steps 2-4 above to reactivate HD (an X will appear in the box on the display screen).
Please note that this will only switch HD on or off for the selected waveband (AM, FM1, etc.).
See also:
Sport mode
The stability system is always activated and cannot be switched off. However, the driver can select Sport mode, which offers more active driving characteristics. In this mode, the engine managem ...
Locking
1. Switch off the engine (see page 114 for details). 2. Remove the remote key from the ignition slot. 3. Open the driver's door. > A sound will be audible when the steering wheel lock enga ...
Convertible seats
Securing a convertible seat with a seat belt Do not place the convertible seat in the front passenger's seat NOTE Refer to pages 49 and 50 for information on securing a child restraint u ...