Scan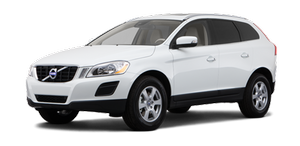 The function automatically searches the current waveband for radio stations. When a station is found, it is played for several seconds before scanning is resumed. While the station is playing it can be stored as a preset in the usual way (see "Manually storing preset stations").
To start scanning in AM/FM mode, go to FM menu

Scan or in AM menu

Scan.
Stop station scanning by pressing EXIT.
NOTE
Storing a station interrupts the SCAN function.
See also:
Brake system
The brake system is a hydraulic system consisting of two separate brake circuits. If a problem should occur in one of these circuits, it is still possible to stop the vehicle with the other brake ...
Power door mirrors
Door mirror controls Adjusting 1. Press the L button for the left door mirror or the R button for the right door mirror. The light in the button comes on. 2. Adjust the position with the joysti ...
Lower cross member
The front structure has been supplemented by a lower cross member that adapts the front to the height of a normal-sized passenger car. This enables the other car's deformation zones to function as ...