Reviews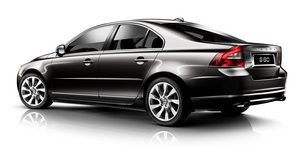 See also:
Methanol
Do not use gasolines containing methanol (methyl alcohol, wood alcohol). This practice can result in vehicle performance deterioration and can damage critical parts in the fuel system. Such dam ...
Cargo compartment light
1. Carefully insert a screwdriver and pry out the lens. 2. Pry out the bulb and replace it. 3. Press the lens back into place. ...
Volume control
Turn the knob (2) clockwise or counterclockwise to raise or lower the volume. The volume control is electronic and has no end position. Volume can also be raised (+) or lowered (–) using the ste ...