Limitations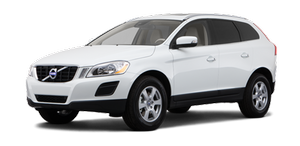 Distance Alert uses the same radar sensor used by Adaptive Cruise Control and the Collision Warning system. See page 159 for more information on the radar sensor's limitations.
NOTE
Strong sunlight, reflections, extreme light contrasts, the use of sunglasses, or if the driver is not looking straight ahead may make the visual warning signal in the windshield difficult to see.
WARNING
• Bad weather or winding roads may affect the radar sensor's capacity to detect vehicles ahead.
• The size of the vehicle ahead, such as a motorcycle, may also make it difficult to detect. This may result in the warning light illuminating at a shorter distance than the one that has been set, or that the light will not come on at all.
See also:
Installing the ball holder
1. If necessary, remove the cotter pin from the locking bolt and slide the locking bolt out of the hitch assembly. 2. Slide the ball holder into the hitch assembly. 3. Align the hole in the ball ...
Sensors
The sunlight sensor on the dashboard and passenger compartment temperature sensor in the ECC control panel should not be covered in any way as this could cause incorrect information to be sent to ...
Filling washer fluid
Location of the washer fluid reservoir The windshield and headlight washers share a common reservoir. The washer fluid reservoir is located on the driver's side of the engine compartment. Du ...